POS Systems Reedsburg, WI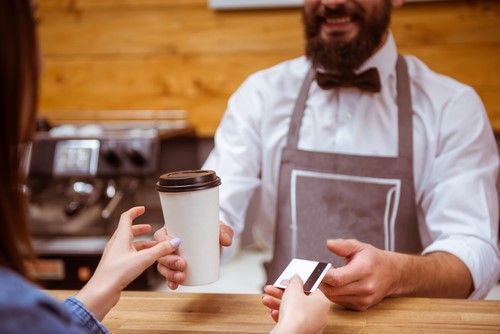 PositionPOS provides local Integrated Point of Sale systems for Reedsburg. We offer a complete package, including point of sale hardware and an integrated credit card processing program for retail stores, hospitality industries, small and large restaurants and service oriented businesses. We start with our in-person analysis to get you set-up and follow through with the installation from our experienced staff, and we are always here going forward. We put your small or large business in a POSition to succeed.
Integrated POS Systems and Credit Card Processing for Reedsburg, Wisconsin
PositionPOS was founded on the need for local one-stop shopping solutions for retail and restaurant POS systems. We are heavily involved with our loca area businesses and are here to help you succeed. We are more than a POS system provider, we are your business partner. We offer iPad-centric, turn-key POS systems with cloud computing. We provide you in-person specialists that will take the time to understand your business, analyze options and tailor the optimal solution for you. In simple terms we help you move your company from legacy cash registers and outdated retail and restaurant CRM and payment systems to turn-key iPad technology.
PositionPOS Systems and Credit Card Processing Reedsburg, WI
In Reedsburg, you will find a plether of available national and regional point of sale providers that can get you started or converted to a credit card processing solution for you. However, with PositionPOS, we are proud to offer our local business partners with a customer service and support experience that cannot be offered by our competitors. We pride ourselves on being the face of your POS Solutions, unlike many companies that hide behind a website or automated teller. If service or support is needed, you will be happy to know that a real person will answer the phone. We bring large POS Solutions to local businesses.
At PositionPOS of Reedsburg, we create a user experience that many customers demand in today's market. This user experience is what is remembered by many of our clients. With simple operation and interface, PositionPOS is undoubtedly the best complete solution for local businesses and their cusomers. What makes us unique, is that we are able to adapt to all types of businesses, and offer three solutions. Chose from Shopkeep, TouchBistro, or Revel Sytems for your POS solutions.
Although unavoidable, mistakes by employees can wreak havoc on a companies bottom line, especially when it involves inventory. The solution of using an integrated POS system requires less manual data entry, decreasing the chance for human error. Easily check stock and backordered products with just a few clicks. Customer records can stay up to date automatically with every purchase. Additionally, employee interactions with clients can be tracked, increasing the level of accountability for mistakes.
Bar and Restaurant Point of Sale and Card Processing
PositionPOS offers three integrated POS systems and Credit Card processor which will make your restaurant or bar transactions more profitable and organized. An integrated POS system is key for restaurants and bars in today's ever changing high paced world. They provide establishments with several benefits, including cost-effectiveness, fewer employee mistakes and real-time data access, among others. We offer Shopkeep, TouchBistro, and Revel Systems as restaurant-specific POS solutions in the Reedsburg area. Common restaurants utilizing our software today include coffee shops, Asian cuisine, family style restaurants, fast food, and local pub and grills.
Retail Point of Sale and Card Processing
Although some systems claim to be suffiecient in all industries, we find this is not the case for local businesses in Reedsburg so we've adapted Shopkeep and Revel Systems to perform in the retail environment. With our retail solutions you will be able to streamline back of the house operations, increase customer loyalty, conduct business on-the-go, eliminate payment reconciliation, and enhance the customer experience. Employee scheduling and inventory management are a breeze with smart, time-saving tools.
iPad POS Systems
Our iPad solutions are loaded with smart front-end features that will give your staff the power to work quicker, reduce errors, and deliver an exceptional customer experience. Position POS is proud to be part of the Reedsburg business community as a iPad POS system and card processor. With options like barcode scanning, name table or party group reorder functions, menu item search, designate item quantity, delete or void menu items or an entire table. With menu-only mode, it allows for easy patron viewing.