Protect Your Business with a POS Built for Security
For the second time in two years, security researchers at have published details of a "severe" vulnerability in Oracle Corporation's Micros PC-based, point-of-sale (POS) terminals that could allow an attacker to read credit card data from devices. More than 330,000 businesses in 180 countries must once again take corrective action to patch POS systems that are the lifeblood of their businesses.
WHY DOES THE MICROS VULNERABILITY MATTER?
This is a really big deal because of the volume of exposure and the repeated vulnerability for users of PC-based credit card processing and order management systems. The 2016 sabotage involved placing malware on cash register machines that could allow hackers to access secure credit card information and user credentials. Following the announcement of the 2016 hack, Oracle released updates to help patch up vulnerabilities, however, the malware could be dormant on the systems waiting to be triggered. In essence, the entire platform could be a ticking time bomb.
Even though a patch has been released, many POS systems are business critical systems, and owners or administrators rarely schedule maintenance and update operations, fearing that an unstable patch might cause further downtime and financial losses to their companies. Unlike iOS updates that are often automatic, legacy systems are often way behind on systems updates – have you ever avoided an update on your PC because you worried about the time it would require or the problems it could cause?
ARE ANY POS OPTIONS SAFE?
Any system connected to the internet has a certain degree of vulnerability. Data packets are constantly transferred in and out of businesses including all purchase transactions information for restaurants and retail. Network systems will always be under attack as long as data is transmitted. There are multiple ways that businesses can protect themselves from a hacker exploitation.
Keep up-to-date on security patches
Choose a system built to discourage malware and viruses
Work with a partner that keeps you updated
Keep your data on one platform – iOS
WHY iPAD-BASED POS SYSTEMS ARE THE MOST SECURE
Since Apple's release of iOS, the operating system has been known to be stable and well-protected against viruses and malware. One of the biggest reasons iOS systems are so secure is that it places each application in a discreet "sandbox" upon installation. A sandbox is a set of particular controls that limit the app's access to files, preferences, network resources, and other potential vulnerabilities. The strict partitions between apps protect a hack of any one app from infecting the rest of the devices. For example: even if a malicious email is opened, the mail app is siloed from the POS, protecting it from infection.
When the iPad was released in 2012, it opened up entire new marketplaces for iOS systems. The layers of old code that legacy systems are built on could be replaced with a fresh, convenient platform for users in many different industries. Due to the ease-of-use and security, we quickly adopted several preferred products including Revel and Shopkeep as options for our clients.
One of the reasons Apple is so confident in the security of iOS products is that Apple ensures regular updates for all devices. A recent study showed that 86% of iOS devices are running the latest version of iOS, whereas other PC-based or Android systems have only a tiny percentage of users on the very latest updates.
Other features that contributes to added security include strict code signing and that iOS only allows one application run at a time, system protects the system from malware.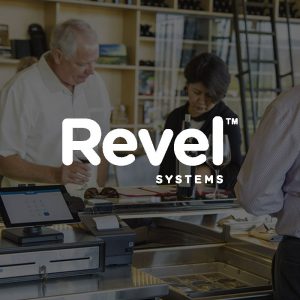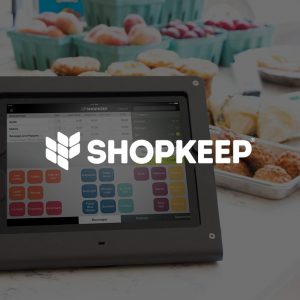 WE'RE IN A POSITION TO HELP
Position POS is an iPad-first merchant services provider. We have partnered with Revel and Shopkeep to offer the best POS solutions for clients across the country. With dedicated service provider, you won't have to wait on hold for someone to help you with an issue. We are known for our service as the best iPad POS system provider in Madison. Don't spend another day worrying if you've made the right updates or if your legacy PC system is going to get hacked, choose one of our solutions today.
ABOUT US
Position POS is a Madison-based iPad-centric POS system solution provider. Providing in-person specialty evaluation and training for your business is our biggest asset. We help you move from old cash and card processing systems to a turnkey iPad technology. Let's work together to take your business to the next level.